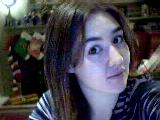 Whitney at the computer in 2002
This site was created in February of 2002 by Whitney Lauritsen.

Eager to promote herself as a filmmaker Whitney taught herself HTML and Tripod "Site Builder" to design the site.

Today, with approximately 800 visits a month, the site has been updated and revised many times, and Whitney has created 13 other sites through Tripod.